Fenning Research Group
---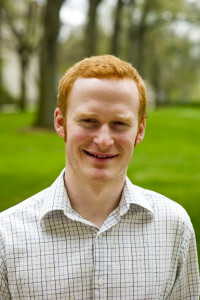 Hello! I am an Assistant Professor in the Nanoengineering department at UC San Diego, where my group works on unlocking insights regarding defects in energy materials to both improve efficiency and lower cost of solar power and solar energy storage.
---
Postdoctoral
Guillaume von Gastrow
PhD Students
Pedram Abbasi
Taewoo Kim
Moses Kodur
Rishi Kumar
Erick Martinez Loran
Xueying Li
Grace Luo
Jonathan Scharf
MS. Students
Manas Likhit
Zachary Dorfman
Undergraduate Students
Sophia Alm
Highschool Students
Jaeyoung Choi
Elizabeth Pegg
Alumni
---
Postdoctoral
Alireza Kargar – Postdoc, Northwestern
Masters
Katherine Chen
Tulika Rastogi, Intel
Katherine Rimpau, General Atomics
Ernesto Magaña, Intel
Undergraduate
Joshua Gong
Michael Mnatsakanian
Ragad Mohammed
Aubriana Morris
Yeghegis Lily Adebaian
Ashjeet Talwar
Nancy Youhong Guo
Alvin Chang
Edward Dellamary
Granville Clay Kaufman
Edward Matios – Phd student at Dartmouth
Priyasha Shah – Nestle
Aditi Ganapathi
---
Links
---
Positions available.
We have open positions for highly motivated graduate students and postdocs.  Backgrounds in materials science, physics, chemistry, engineering are of interest.
---